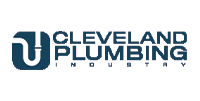 Cleveland Plumbing Industry
About
The Cleveland Plumbing Industry (CPI) Promotion and Education Fund is a non-profit 501(c)(6) organization established in 1963 to provide educational and promotional services for plumbing contractors, who contribute to the CPI Educational Fund.
CPI is operated solely by plumbing contractors. It is a division of the Cleveland Plumbing Contractors Association and appoints members to act as Trustees of the Fund. CPI also employs staff to implement the programs directed by the Trustees.
Mission Statement
CPI's mission is to promote the plumbing industry while enhancing the quality and safety of all plumbing systems.
Services
CPI offers the following services to its contractors:
Safety
complete program including personalized manual, jobsite and classroom training and certification, consultation, jobsite audits, etc. Our full-time safety director constantly trains our contractors and plumbers and monitors the jobsites for safety compliance.
Education
offers 48 business, code, technology and safety classes or seminars each year. CPI is an official Ohio OCIEB certified agency.
Legislation
CPI provides city and state lobbying service by means of a committee to review policy and a lobbyist for political action. CPI also has a PAC fund
Manuals and Publications
(free to all CPI contractors)

Manufacturers Guide
Community Regulations Guide – (permit fees, code and licensing requirements for all 60 northeast Ohio communities)
Water Department Meter Settings Manual (the only one of its kind)
New Plumbing Code (condensed version)
Collective Bargaining Agreements
Legislative Directories: City, State and Federal
Residential five-year warranty literature
Medical Gas brochures
Ohio Boiler Code
Ohio Pressure Piping Code
Government Agencies
CPI has a relationship with state and city agencies to help improve plumbing conditions and gain access for input into policies.
Promotion
CPI publishes an annual roster and public relations piece, which is widely distributed to owners, architects, engineers and general contractors. CPI also collectively advertises its contractors in the Builders Exchange Buyers Guide, The Blue Book, ASPE and ASSE Directories, Yellow Pages and other publications.
Scott Wallenstein
Chairman
(Neptune Plumbing & Heating)
Dan Miller
(Miller Plumbing & Heating Co.)
Mark Wilson
(Northern Ohio Plumbing Co.)
Timothy Lavelle
Alternate
(Gorman-Lavelle Corp.)
cleveland plumbing industry Contractors