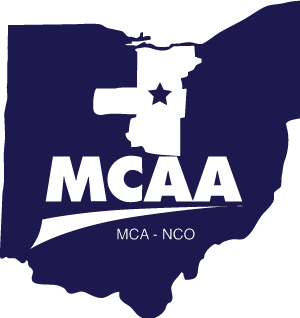 Mechanical Contractors Association of North Central Ohio
About
The Mechanical Contractors' Association of North Central Ohio (MCA NCO) is a non-profit construction trade association representing union-affiliated mechanical contractors incorporated in the State of Ohio, with a 501(c) (6) IRS Classification.
MCA NCO is affiliated with the Mechanical Contractors' Association of America (MCAA) and membership in MCAA is mandatory in order to join MCA NCO. MCA NCO neither pays dues nor is under any type of control of MCAA.
Objectives
The objectives of the MCA NCO are:
membership
To make membership in the Association a reasonable assurance to the public of the skill, integrity and responsibility of its members.
Welfare
To promote the Mechanical Contracting Industry and the interests and welfare of its members.
Professional Standards
To maintain high professional standards in the conduct of work, combat unfair practices, and encourage sound and efficient business methods.
Affiliation
To provide for affiliation with the Mechanical Contractors' Association of America, Inc. (MCAA) and the furtherance of the objects of MCAA.
Exchange of Ideas
To foster the meeting and exchange of ideas, technical data and business information between Association members, the MCAA, other associations, manufacturers, architects and engineers.
Representation
To represent the membership in its relations with its employees and groups which may represent its employees.
In Conclusion, MCA NCO, therefore, pledges that it will be an Association run by its members for the benefit of its members with special emphasis on the participation and service from its membership.
Joe Lucas
President
(Lucas Plumbing & Heating Inc.)
Nick Diederich
Vice President
(Wilkes & Co.)
Chris Buckholz
Secretary/Treasurer
(SPP Mechanical)
MCA North Central Ohio Contractors