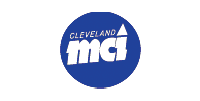 Mechanical Contracting Industry
The Mechanical Contracting Industry (MCI) Fund is a trust fund established in 1973 to promote the mechanical contracting industry and to educate and inform their contributors.
The contractors affiliated with MCI are experienced professionals, who specialize in all types of piping systems including heating, air conditioning, refrigeration, process piping and fire protection. These contractors are also bonded and insured.
MCI contractors employ only members of Pipefitters Local 120, who have completed a five-year apprenticeship program or equivalent which includes:
Hundreds of hours of classroom training at one of the most advanced and complete training facilities in the country, with training conducted by instructors certified at Michigan State University.
Thousands of hours of on-the-job training at every phase of the trade, as part of the practical training portion of their apprenticeship.
Journeyman upgrade training, which allows journeymen to improve or gain new skills by attending refresher courses in advanced welding, pneumatic and electrical controls, industrial instrumentation, refrigeration, new materials, techniques and more. All this training is performed at the Local 120 Training Center.
MCI contractors regularly attend seminars and educational programs to keep abreast of industry advancements.
Dave Kause
Chairman
(Coleman Spohn Corp)
Michael J. Gallagher
(The John F. Gallagher Co.)
Annie Sterle
(Relmec Mechanical, LLC)
MCI Cleveland Contractors