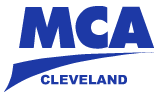 Mechanical Contractors Association of Cleveland
About
The Mechanical Contractors' Association of Cleveland (MCA of Cleveland) is a non-profit construction trade association affiliated with the Mechanical Contractors' Association of America (MCAA), who represents union-affiliated mechanical contractors, incorporated in the State of Ohio, with a 501(c) (6) IRS classification. Membership in the MCAA is mandatory in order to join the MCA of Cleveland. The MCA of Cleveland neither pays dues to nor is under any type of MCAA control.
What we do
The MCA of Cleveland works to promote better relations between all facets of the industry, to maintain high professional standards, to combat unfair practices, encourage efficiency, encourage methods that reduce risk, to raise the standing of contractors in the business world, to strive for harmonious and economically justifiable relations with employees and to provide for affiliation with the Mechanical Contractors' Association of America national association.
mission statement
To strengthen the Association for the purpose of strengthening the union mechanical contracting industry. To this end, MCA of Cleveland will:
Promote Partnership
Promote partnership with the union. To have a regular dialog with the union to discuss the key issues affecting our industry, with the goal of pursuing mutually beneficial outcomes to these issues.
Provide services
Provide superior services to our members. It is the Associations' ongoing task to define those services that are valuable to the members. The Association shall accomplish this through discussion with the membership, through surveys of the membership, and by evaluation of other Associations' efforts.
Attract new members
Attract new members and retain current members. The Association will strive to provide educational and social opportunities for its membership. The Association will continue to review the needs of its members and design solutions to fulfill those needs.
Provide industry leadership
Provide industry leadership. The MCA of Cleveland will endeavor to define the issues affecting our industry. The Association will try to shape public opinion on the issues and influence the outcome of legislation for the benefit of its membership.
In conclusion, the MCA of Cleveland therefore pledges it will be an Association run by its members, for the benefit of its members, with special emphasis on the participation and service from its membership.
Brian Chambers
President
(The Brewer-Garrett Co.)
Dave Sommer
Vice President
(Smith & Oby Co.)
Todd Grabowski
Treasurer
(Johnson Controls)
MCA Cleveland Contractors
Smith & Oby Co.
7676 Northfield Rd.
Walton Hills, OH 44146
Map It
Soehnlen Piping Company
PO Box 1030
Uniontown, OH 44685
Map It
Stevens Engineers & Constructors
7850 Freeway Rd #100
Middleburg Hts., OH 44130
Map It
T.H. Martin
8500 Brookpark Road
Cleveland, OH 44129
Map It
The John F. Gallagher Co.
36360 Lakeland Blvd.
Eastlake, OH 44095
Map It
Contacts
Michael Gallagher
Wadsworth Solutions
7851 Freeway Circle
Middleburg Hts., OH 44130
Map It